DISCUSSION GUIDE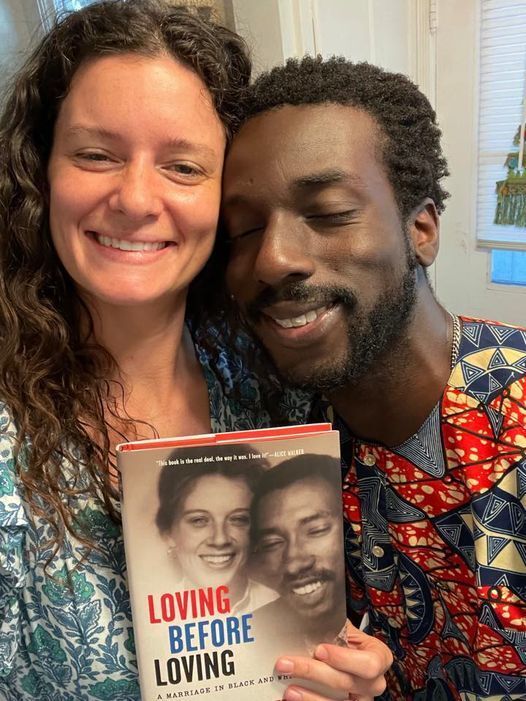 Daphne and Kofi, a just-married couple who loved the memoir,
recreating Julius and Joan's pose.
What a lovely tribute!
Book Club or Class Discussion Guide
for
LOVING BEFORE LOVING:
A Marriage in Black and White
1. Were there any surprises about 1960s Black/white life?
What did you learn about the '60s?
What insights did you get into the civil rights era?
Before you read the memoir, what did you know about the Loving marriage case?
Had you read any books by Julius Lester?
2.What has changed about racial politics since the 1960s?
And what hasn't changed?
3. Why did it take the narrator so long to become a professional writer?
What was the role of motherhood in her life?
Community engagement?
Internalized Sexiam?
4. What role did the Women's Movement play in her life, personally and professionally?

5. Were there any aspects of the narrator you identified with?
As a woman?
As a man?
6. Was there anything that made you uncomfortable?
Why?
How did you handle that?
7. Which book(s), poems, or essays Lester discussed might you read?
8. What new social justice actions might you take now?
9. How did you feel when you finished Loving?
To schedule media or a class/book club visit, please email
Dr. Lester through the contact form above.
To request a desk copy for your academic institution, please email:
publicity@uwpress.wisc.edu