WRITER, EDUCATOR, ACTIVIST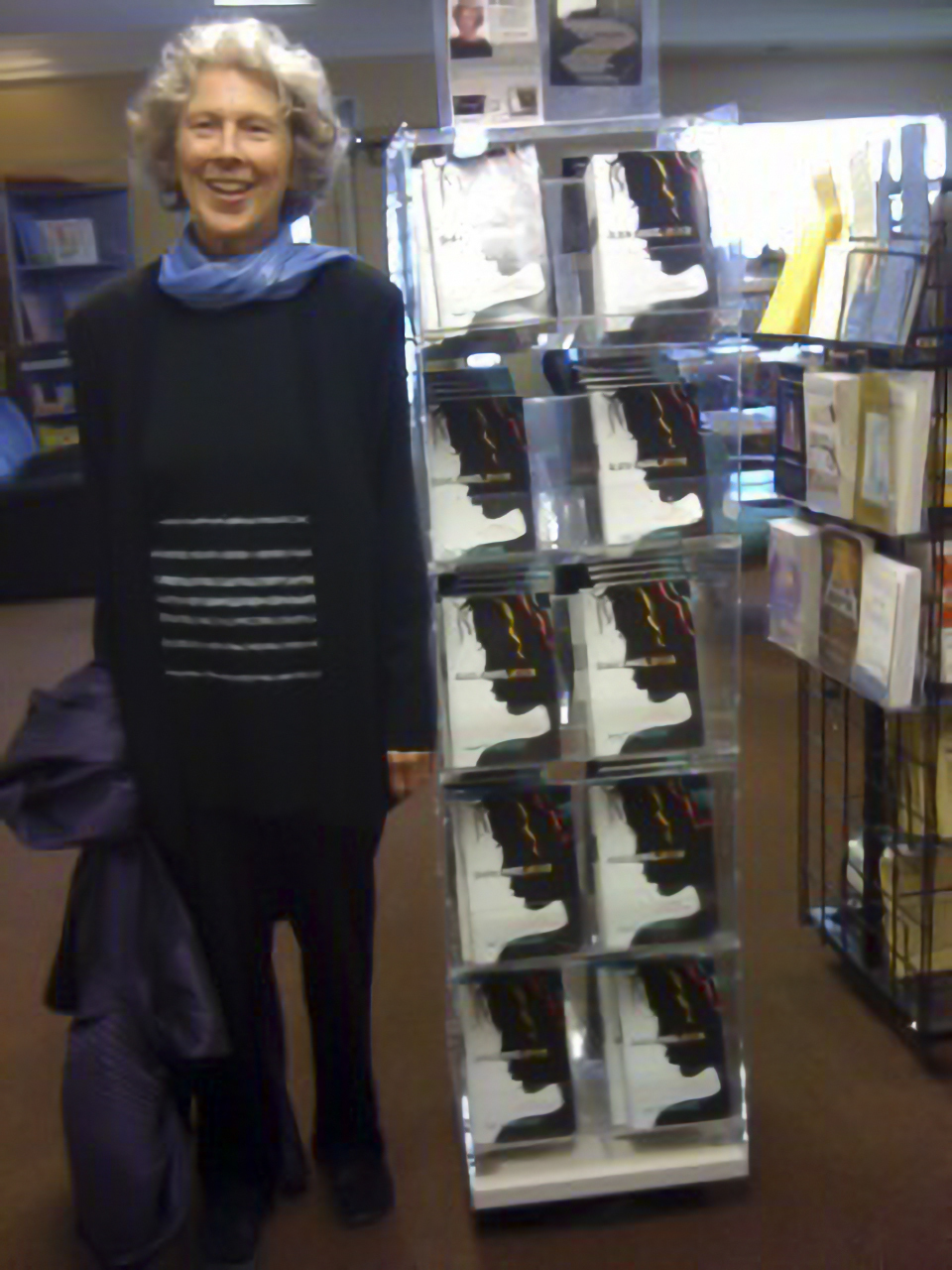 Joan Steinau Lester, Ed.D., is an award-winning commentator published in the New York Times, CNN, USA Today, Chicago Tribune, Los Angeles Times, San Francisco Chronicle, Huffington Post, Cosmopolitan, New York Times, and others. She is the author of six critically praised books, including her memoir Loving Before Loving: A Marriage in Black and White.
As a member of a biracial family her lifelong passion has been understanding "race," exploring how the concept ever came to exist, pervading U.S. life until it's so prevalent that this bizarre concept feels normal. All her books center on this immensely charged topic. In her non-writing moments, education and ally activism have shaped her life.
With a doctorate in multicultural education from the University of Massachusetts, Dr. Lester co-founded and Directed the Equity Institute in 1981. This national nonprofit, based first in Amherst and then Emeryville, California, pioneered the Diversity wave of the '80s and '90s. She continues as a member of its successor, the Equity Consulting Group.

Her recognitions include the National Lesbian and Gay Siegenthaler Award for Commentary on National Public Radio, Finalist for the PEN/Bellweather Prize for Socially Engaged Fiction, and the Arts & Letters Creative Nonfiction Finalist Award for narrative nonfiction.
Loving Before Loving was a Finalist for the Story Circle Sarton and Foreword Indie Awards, and won the Montaigne Medal for the Eric Hoffer Awards. Her memoir is nominated for the Northern California Book Award.
The San Francisco's Women's Heritage Museum nominated Taking Charge as a Best Women's Book. Amazon named Taking Charge one of its "10 Best Business Books for Women" and the Washington Post singled out Fire In My Soul for its top-listed books. Her work has been excerpted in publications as varied as Essence and Executive Female, and numerous anthologies.

A member of several writing communites, Dr. Lester lives with her wife in Northern California.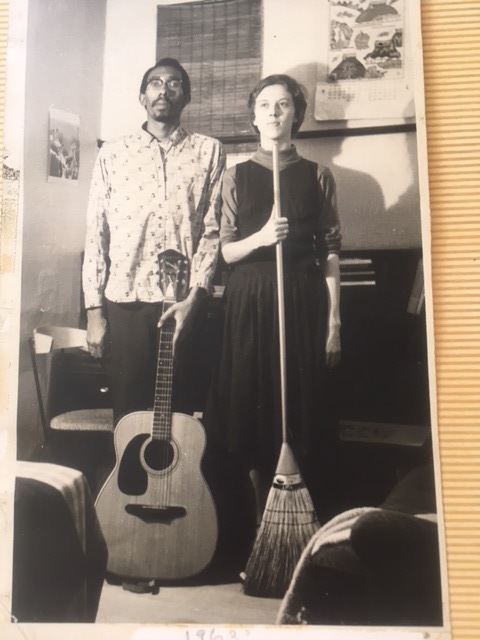 This photo, taken in Julius and Joan's New York City tenement apartment, is from her memoir Loving Before Loving: A Marriage in Black and White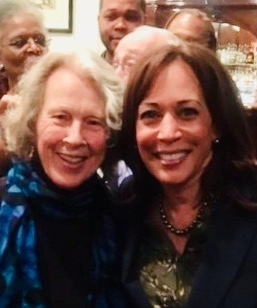 Photo at Geoffrey's Inner Circle, Oakland, CA, after a campaign event for then-Senator Harris, when she was campaigning to be the Democratic presidential candidate.
Now Joan is celebrating the first female Vice President of the United States, as well as the first Black and first South Asian-American VP.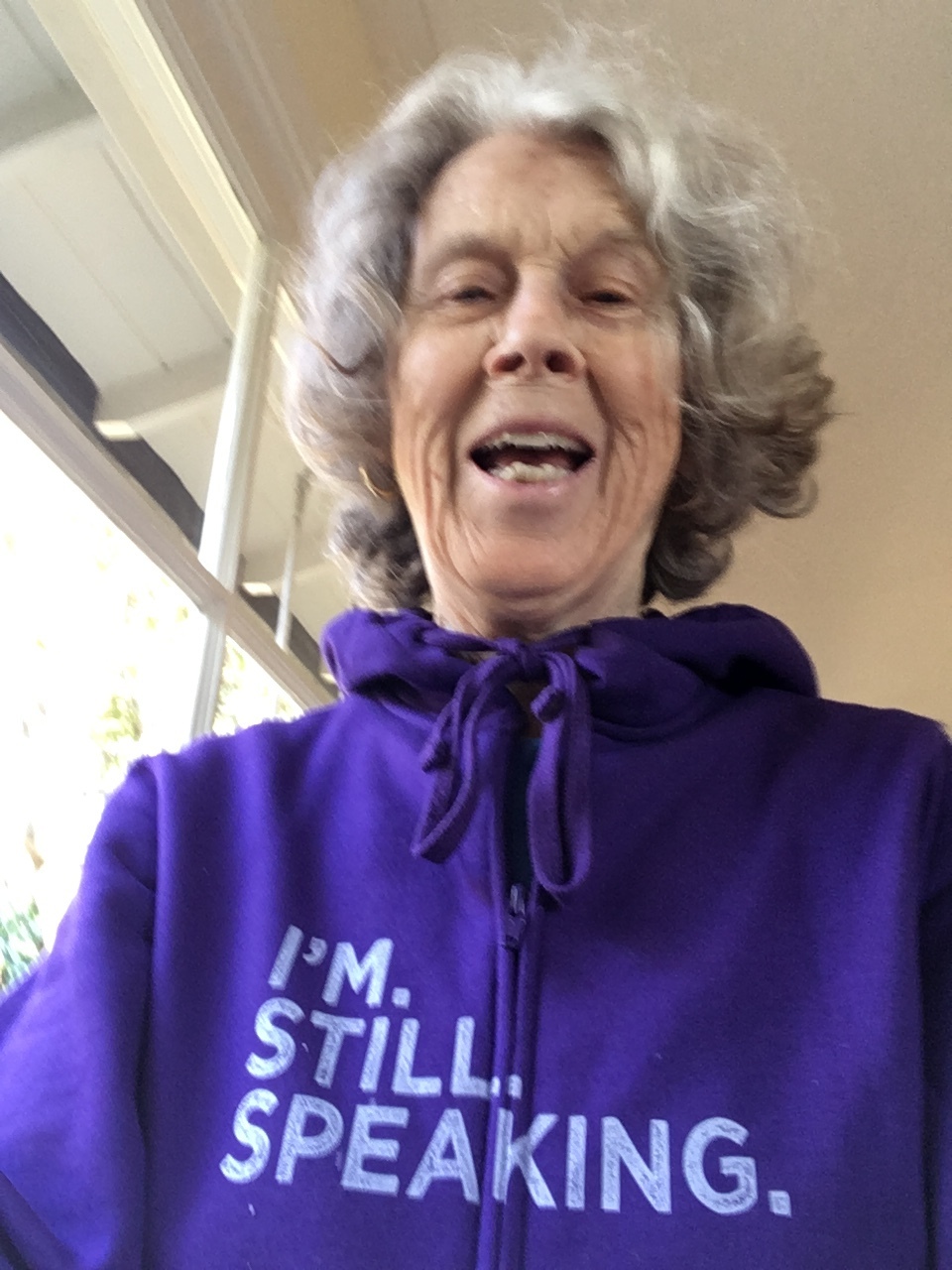 Joan in sweatshirt with Vice President Harris's words:
I'm. Still. Speaking.